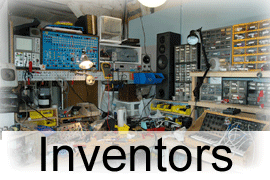 Get the world to see that your invention matters.
Let CleanTekTV explain to the world why your invention deserves attention. Trying to convey complex ideas is challenging, often frustrating and very time intensive. But your video will really tell the story, and the writ-ups, diagrams and pictures back up your clams. And here's the kicker . . . you can have it all free, now.
Take advantage of our FREE 60-DAY TRIAL AFFILIATE OFFER now to be featured on our Inventors Channel. It's FREE. . . . . Click here to learn more.