Bringing Ideas to Market
For over 25 Years
Innovation doesn't just happen.
It begins with a concept. What happens between the idea and production is about the process of turning a concept into a easy to assemble, commercially viable, profitable product. And, like giving birth, it can be a stressful process. A Squared works with inventors and entrepreneurs to ensure the process is clarified, refined, and swift.

To bring an idea to market, an entrepreneur needs a product development firm, electronic product design, and electronic manufacturing services. That's where A Squared comes in. We have been shaping ideas into products for more than 25 years.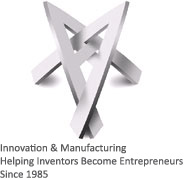 An integrated process

We are a product development firm that has helped bring a array of devices to market, ranging from medical devices, industrial controls, to a "Baby Think it Over" doll used to teach high school students the responsibilities of having a baby, to a genetic research device that has become standard in many universities. Once we take on a project, we also provide inventors and entrepreneurs with electronic product design and electronic manufacturing services. Initial concept to circut board design to assembly, testing, packaging, and shipping all in one place. Experience matters

We have designed, developed, and delivered breakthrough products for many industries and to companies far longer than our major competitors. This means our track record speaks with authority. A Squared designers lead the way and then our Network of Service Providers, experts in their specific modalities, join the effort. Fast track to market

Our team approach means electronic product design and electronic manufacturing services are more efficient, and products move through a fast track process on their way to market. We do it all. Inventors and entrepreneurs worldwide know that A Squared will move their ideas from their imaginations into the wide-open spaces of commerce.For inventors, entrepreneurs, start ups, companies large and small to become or remain competitive, electronic product design, development, and delivery from one trusted source saves money and increases productivity.