Full Service Solar Energy Design And Installation

Ready to learn more about San Diego solar power? Baker Electric Solar can answer your questions.

If you're looking for the best in San Diego solar power, trust the experts at Baker Electric Solar to take care of your home energy needs. We've proudly served local home and business owners with quality electrical work since 1938 and have been offering sun-powered options since 2003, helping promote a cleaner environment and lower energy bills. This renewable, clean energy is the wave of the future, and a great way for those living in naturally sunny areas to reduce dependence on traditional electricity. We're helping families, businesses, and communities to thrive and prosper in challenging economic and uncertain ecological times.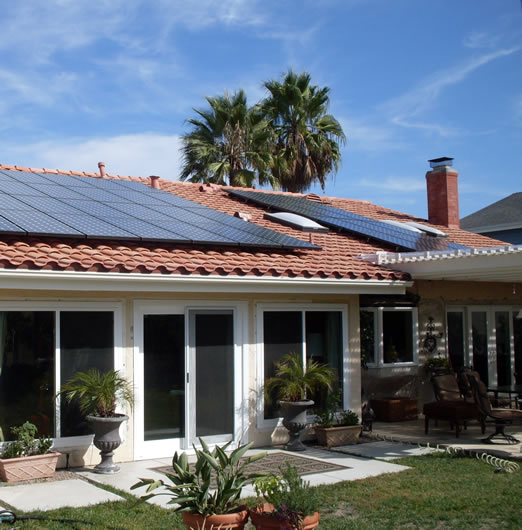 Sunpower Solar Installation by Baker Electric Solar in Carlsbad, CA
Solar Energy Systems for All!
Finding new ways to make use of renewable resources is one of the best choices most Americans can make, especially in a time when the economy is at an extraordinarily fragile point and many home and small business owners are struggling to make ends meet. It also helps reduce our dependence upon less abundant and more costly forms of energy, keeping our environment intact and in good shape for future generations.
Baker Electric Solar is making it more affordable and rewarding than ever before to bring solar energy to your home or business, offering convenient financing options, including zero down financing. In addition, we'll help both home and business owners take advantage of and maximize government incentives created to help encourage the use of this natural energy source. Most of these purchases qualify for at least a 33% reduction in the cost, due to government incentives and tax credit, making it much more feasible for the average person to reap the benefits of going solar. Call us or stop by today, and see why our impeccable customer service and quality products earned us the distinction of having been named Sun Power's #1 San Diego County Dealer in 2010.