ChloroFill® SORGHUM PANELS
ChloroFill® develops fiberboard panels made from hyper-renewable sorghum stalks. These sustainable panels are an alternative to bamboo plywood and other engineered wood products. ChloroFill panels are cost competitive and high performance building materials with interior design, furniture and construction applications. ChloroFill's sustainable, formaldehyde-free panels are made in the heartland of the USA.
Strong and Durable, Aesthetically Pleasing, Cost Effective, Sustainable Building Products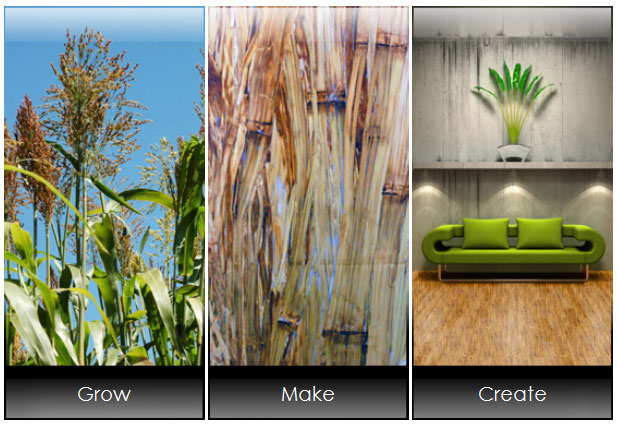 Sorghum Based Building Materials
Sorghum stalks have high cellulose content, which results in a construction product that is stronger, more durable, and provides better insulation. ChloroFill panels have an aesthetically pleasing appearance, including grain lines and shapes, and variegated colors in the earth-tone palette. The structure and color of ChloroFill panels gives it potential for use as a finish material.
ChloroFill panels are made by a careful orientation of whole stalks into a three- dimensional matrix. This contributes to the strength of the composite in a way similar to the crossed grains of plywood layers or oriented strand board. The long, thick fiber characteristics of sorghum stalks attribute to superior engineering of a long-term durable product requiring little or no maintenance.
DurahStrand™ Panels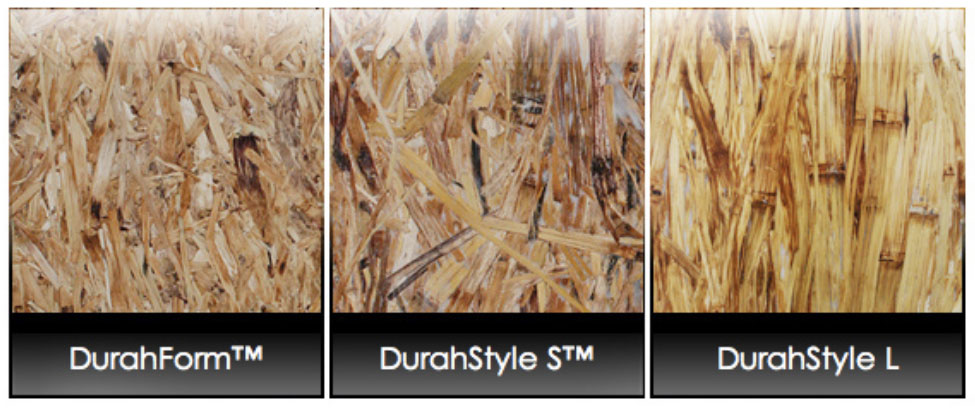 DurahForm™ is an exceptionally strong fiber board. It has a striking, natural look that makes it an ideal panel for interior design, furniture and construction projects.
Specifications (PDF) | Video 1 | Video 2
DurahStyle S™ has all of the features of DurahForm while providing a design alternative using repurposed plastic throughout the panel.*
*Product in development Video 1 | Video 2
DurahStyle L has all of the features of DurahStyle S while using longer fibers for an elegant alternative. Like the S version, DurahStyle L uses repurposed plastic that makes it a top eco-conscious choice over wood and bamboo products.*
* Product in development