Here's Your Invitation to get into the Spotlight
Since you're reading this you are likely on the list of San Diego's estimated 825 cleantech firms making San Diego one of the nation's leading centers for innovation and enterprise in the cleantech sector.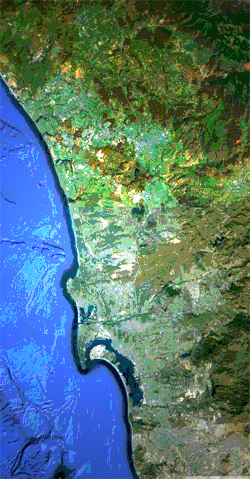 The list of San Diego companies working to create a sustainable future is impressive, from Connect, CleanTech San Diego, Tech Coast Angels, the California Sustainable Energy Center, SDGE, Mintz Levin UCSD . . . the list goes on and includes our schools adding solar to their roofs, entrepreneurs taking on the challenges of starting up a new cleantech company, home and business building towards LEED certification. We are a community that says, 'of course we can.' And because you are a player we're better off for it.
CleanTekTV.com is also a player, here in San Diego, and around the world. It brings entrepreneurs like you to life every day through its powerful video showcases, featuring the world's leaders in wind, solar, advanced batteries, energy from waste, hybrid vehicles, and so many others. You know it well.
Now CleanTekTV turns its spotlight on San Diego with a special invitation to ALL cleantech players to be featured on CleanTekTV. It's our way of supporting you and our cleantech community.
Spotlight San Diego Cleantech is being offered to you now because we are part of the same community. What benefits you benefits me and vice versa. I want all San Diegans to see what you are doing and have them contact you directly, to buy, partner, promote and prosper.
Get into the Spotlight. It's easy. Be a good neighbor and spread the word by inviting your cleantech friends, investors, inventors, start-ups and entrepreneurs to join you in the Spotlight.
The door is open 24/7. So come on in. Visit CleanTekTV. Or "Connect" now to get things started. Be sure to hit the submit button. It's just that simple.
Your neighbor and cleantech friend,
Sidney Wildesmith
CEO and Founder